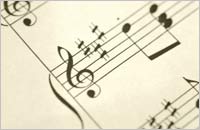 Looking for a Jazz band to spice up your wedding reception, party or event? Then why not consider The Vibe Tribe! The Vibe Tribe are a Jazz Quartet consisting of Guitar, Saxophone, Electric Bass and Drums. We perform Live Jazz in the Mayo region and surrounding areas mixing a fine blend of Latin, Funk and Instrumental Jazz standards. If you would like to hear the Vibe Tribe in action then be sure to check out our samples on the Listen page. Be assured we will certainly make your celebration more memorable!


Live Jazz Music
Jazz represents all that is dynamic and exciting in modern music. As an
improvisational form it embraces world influences from every genre. The
beauty of jazz lies with its responsiveness and adaptability. From the
insistent syncopation of jazz funk to the tenderness of a ballad ,jazz
is always there dynamic and vibrant to reward the listener and inspire
the player.From smouldering grooves to breezy melody, good jazz promises
excitement diversity and musicality......
Jazz up your next event with live jazz music.
Ideal for:
Wedding receptions
Rehearsal dinners
Private/corporate functions
Holiday parties
Wine tastings
Restaurants/public venues
Banquets
CONTACT THE VIBE TRIBE
086 7365086 (Mobile)
info@vibetribejazz.net
Ballina, Co. Mayo

Like Us on Facebook